Business Container Gardens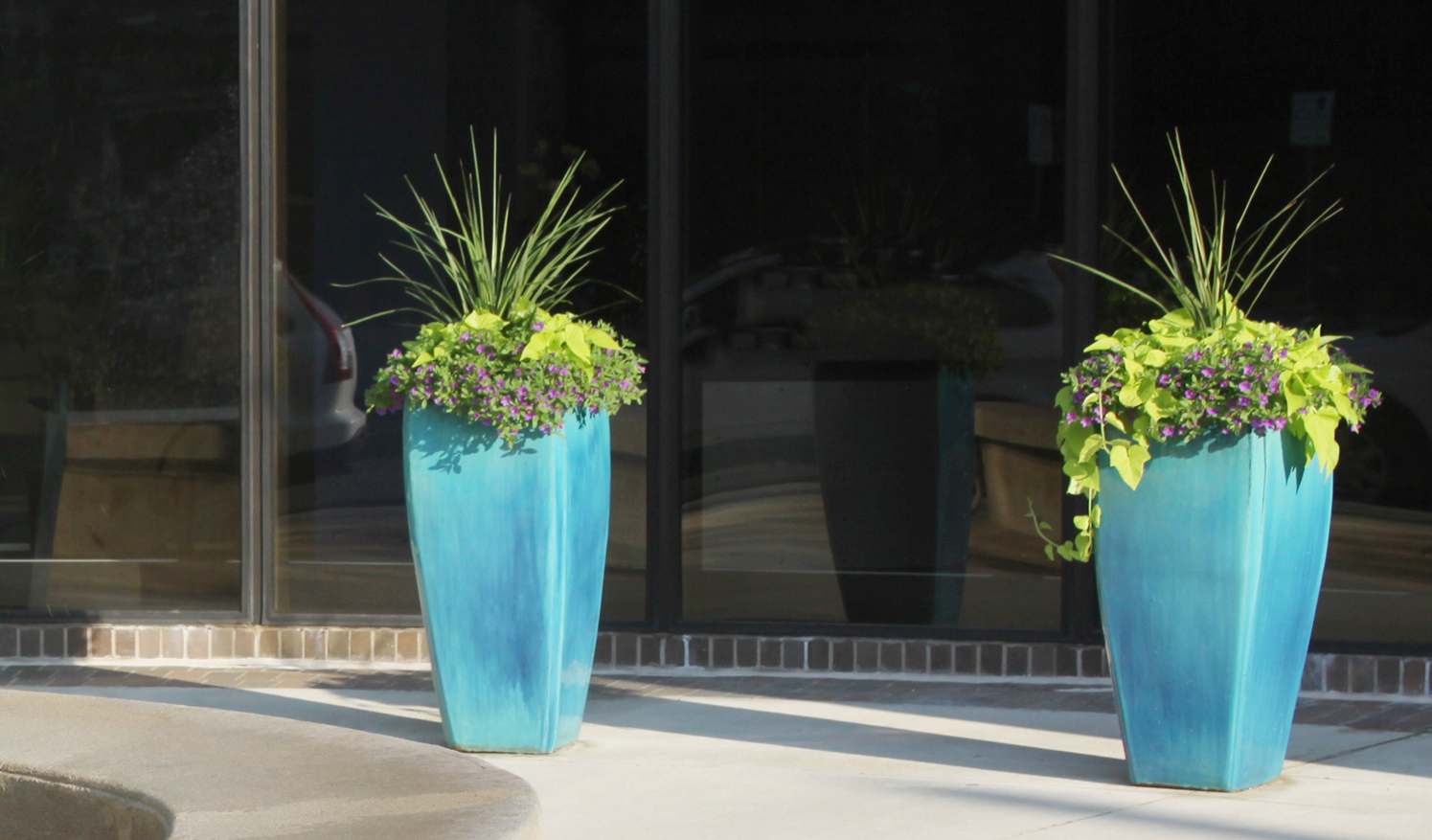 Stand out from other businesses on the street with a beautiful and eye-catching container garden display. Perfect for entryways, courtyards and outdoor dining areas, our designs elevate your customer's experience.
We will help you choose the right containers and plants to highlight your business and building. Whether elegant and serene or energetic and vibrant, our team is experienced in creating welcoming containers that hold up in high traffic areas. Our custom designs can help combat wind, provide a buffer from a busy street, or brighten up a shady corner.
Through our subscription service, we will install a fresh new display four times a year to keep customers focused on your space. At that time, we'll prune, fertilize and check for diseases or pests. We are trained gardening professionals who can educate your staff on plant maintenance. A regular service contract is also available.
A beautiful, well-maintained container garden advertises your commitment to quality and customer experience. Contact us for a quote.