About Us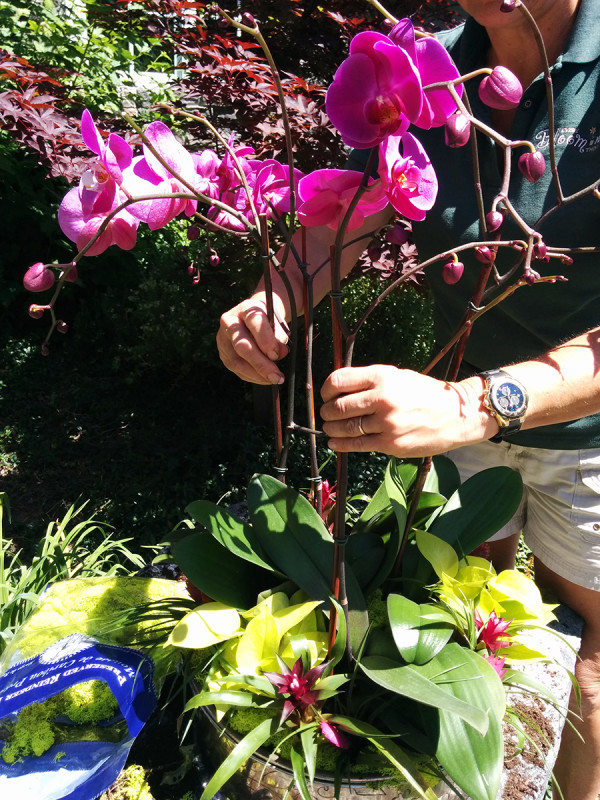 At Every Bloomin' Thing, we've been beautifying the San Francisco Peninsula since 2007.
Over the years, we have installed thousands of container gardens in almost every situation imaginable. Styles and environmental conditions have changed over the years but our commitment to healthy, vibrant containers has not.
We are trained professional gardeners with a passion for gardening. We maintain our Master Gardener certification by attending classes and conferences on current environmental topics – from the drought and latest pest invasion to new plant introductions and improved drip irrigation systems.
We are proud of our commitment to the environment.
Like you, we care about the environment and know the importance of conserving water. Using far less water than traditional gardens, Every Bloomin' Thing gardens are as "green" as they are beautiful. Most of our containers are installed with inline emitter tubing. This drip system is less likely to clog when compared to other drip systems and gets the right amount of water to the right place.
Additionally, we use organic fertilizers, potting soil and treatments. Our soil is blended with moisture retaining compost. Spent plant material is composted and packaging materials recycled. We strive to keep our impact on your environment a beautiful one.
We care about customer service.
Customized gardens start with you. While we have lots of experience, Every Bloomin' Thing will always start with your wishes and concerns before designing a container garden. We keep going until you're happy.
We serve the Peninsula from San Francisco to San Jose, including Atherton, Belmont, Burlingame, Campbell, Cupertino, Foster City, Hillsborough, Los Altos, Menlo Park, Mountain View, Palo Alto, Portola Valley, Redwood City, San Carlos, San Jose, San Mateo, Saratoga and Woodside.